Details
Details
Model: PX5-MLGL
For the following models:
Mercedes-Benz ML-Class W164 (2005-2011)
Mercedes-Benz GL-Class X164 (2006-2012)
---
Works with Android Auto*
With a simplified interface, large buttons, and powerful voice actions, Android Auto is designed to make it easier to use apps from your phone while you're on the road. Navigate with Google Maps, listen to playlists or podcasts from your favorite apps, send messages via voice, and more.
To use Android Auto, you'll need a phone running Android 5.0 or higher (Lollipop, Marshmallow or Nougat) and an active data connection.
GPS Navigation
Supports offline GPS navigation and does not require an internet connection to work
Get Directions: Whether you have someone riding shotgun or not, there's no reason for you to pull double duty as both driver and navigator. Instead, offload direction duties to Google Maps' navigation feature. Tap the microphone icon on the Google Search bar and say "Navigate to [your destination]" for turn-by-turn dictation, "Directions to [your destination]" for written instructions, or "Map of [your location]" for a basic map of the area. Unfortunately, "Take me to [Funkytown]" is not a valid command. ///AVIN AC9-MLGL supports most popular Android GPS Navigation apps in both offline and online versions like Sygic, Waze, Google Maps, and many more...
---
Stream content or mirror your Apple iPhone, iPad, or iPod touch entire screen to the PX5-MLGL larger 9" display wirelessly
---

Bluetooth Handsfree with ID3 Audio streaming support
Supports Apple iPhones and Android phones
HANDS-FREE CALLING AND AUDIO STREAMING Stay safe and obey local hands-free laws with built-in Bluetooth® (HFP). Easily pair a Bluetooth® enabled phone to the ///AVIN headunit without having to go through complicated settings. When a registered Bluetooth® device is in close proximity to the receiver, the auto connection function automatically pairs the two units. If you have a compatible audio player device that also features built-in Bluetooth®, you have the ability to wirelessly stream (A2DP) and control audio (AVRCP) to the receiver.
With steering wheel button control and ID3 support you can play, skip tracks, and see the song title, artist, and album name clearly displayed on the large 9" touchscreen.
---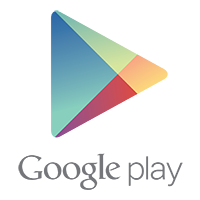 The Google Play store allows you to browse and download music, magazines, books, movies, television programs, and applications published through Google. With hundreds of thousands of apps, the Google Play store has the right ones for you. When you download apps, they're delivered directly to your device — instantly.
---
---
FULL CANBUS INTEGRATION
Steering Wheel Remote Control Integration
Multifunctional Display (MFD+) Integration
Display radio and track information in the MFD
---
WILL THIS WORK IN MY MERCEDES-BENZ ML-CLASS OR GL-CLASS?
The AVIN AC9-MLGL is designed to fit Mercedes-Benz ML-Class / GL-Class vehicles produced between 2005 and 2011. It will fit into the dash of these vehicles and replace the headunit you currently have installed.
---
CARS WITH ORIGINAL AUDIO 20 HEAD UNIT WITH SINGLE CD SLOT:
If you have the Audio 20 stereo with CD slot as shown above in your Mercedes-Benz ML-Class (W164) or GL-Class (X164) the AVIN AC9-MLGL will be a plug-and-play replacement. You will not need our fiber optic amp bypass extension cable or MOST interface.
---
WILL THIS WORK WITH MY HARMON KARDON SPEAKERS AND MOST FIBER OPTIC AMPLIFIER?
YES!
The Mercedes-Benz MOST Fiber Optic Amp Interface allows the Mercedes factory amplifier, all speakers including subwoofer, and premium sound quality to be retained when installing the Mercedes AVIN PX5-MLGL. This makes for a nice clean easy install.
---
WILL THIS WORK WITH MY FACTORY GPS ANTENNA AND FACTORY BACKUP CAMERA?

YES with our optional adapters!
---
What is included with the PX5-MLGL
---
Specification
| | | |
| --- | --- | --- |
| Android OS | | 6.0 |
| CPU | | Octa Core (8Core) |
| RAM | | 2GB |
| ROM | | 32GB |
| Amplifier | | 4 x 48W Mosfet Quad Bridge Power Amplifier |
| RCA Audio | | 4 channels (FR, FL, RR, RL) |
| Subwoofer Output | | 1 |
| USB Ports | | 3 |
| SD card slots | | 0 |
| CD / DVD Player | | NA |
| GPS Antenna | | 1 |
| WiFi Built-In | | Yes |
| Bluetooth | | Yes |
| Google Play Store | | Yes |
| DVR Camera | | Optional |
| Backup Camera | | Optional |
| Screen Resolution | | 1024 x 600 |
| Capacitive Touchscreen | | Yes |
| Multi Touchscreen | | Yes |
| Support Apple Airplay | | Yes |
| Android Mirrorlink | | Yes |
| Adjustable EQ / Fader | | Yes |
| Radio AM / FM RDS | | Yes |
| DAB+ | | Optional |
| TPMS | | Optional |