Details
Details
Mercedes-Benz E-Class CLS Android 6.0 Lollipop GPS Navigation System W211 W219

FREE! MOST Fiber Optic interface for your Harmon Kardon amp / speaker system with order of PX5-W211
This is a complete kit that includes everything that you will need for your install including making it work with your Harmon Kardon speaker and subwoofer system.
We are now the proud sponsor of benzworld.org

Chat with us for discount for MBWorld forum members.
For the following models:
Mercedes-Benz E-Class W211 (2002-2009)
Mercedes-Benz E55 AMG (2003-2006)
Mercedes-Benz E63 AMG (2007-2009)
Mercedes-Benz CLS W219 (2004-2011)

---
Works with Android Auto
With a simplified interface, large buttons, and powerful voice actions, Android Auto is designed to make it easier to use apps from your phone while you're on the road. Navigate with Google Maps, listen to playlists or podcasts from your favorite apps, send messages via voice, and more.
To use Android Auto, you'll need a phone running Android 5.0 or higher (Lollipop, Marshmallow or Nougat) and an active data connection.
GPS Navigation
Supports offline GPS navigation and does not require an internet connection to work
Get Directions: Whether you have someone riding shotgun or not, there's no reason for you to pull double duty as both driver and navigator. Instead, offload direction duties to Google Maps' navigation feature. Tap the microphone icon on the Google Search bar and say "Navigate to [your destination]" for turn-by-turn dictation, "Directions to [your destination]" for written instructions, or "Map of [your location]" for a basic map of the area. Unfortunately, "Take me to [Funkytown]" is not a valid command. ///AVIN supports most popular Android GPS Navigation apps in both offline and online versions like Sygic, Waze, Google Maps, and many more...
---
Stream content or mirror your Apple iPhone, iPad, or iPod touch entire screen to the PX5-W211 display wirelessly
---

Bluetooth Handsfree with Audio streaming support
Supports Apple iPhones and Android phones
HANDS-FREE CALLING AND AUDIO STREAMING Stay safe and obey local hands-free laws with built-in Bluetooth® (HFP). Easily pair a Bluetooth® enabled phone to the ///AVIN headunit without having to go through complicated settings. When a registered Bluetooth® device is in close proximity to the receiver, the auto connection function automatically pairs the two units. If you have a compatible audio player device that also features built-in Bluetooth®, you have the ability to wirelessly stream (A2DP) and control audio (AVRCP) to the receiver.
With steering wheel button control you can play, skip tracks, or use controls on the large touchscreen.
---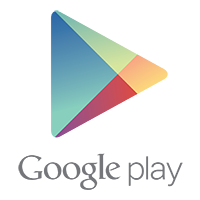 The Google Play store allows you to browse and download music, magazines, books, movies, television programs, and applications published through Google. With hundreds of thousands of apps, the Google Play store has the right ones for you. When you download apps, they're delivered directly to your device — instantly.
---
---
DIY_AVIN_AVANT-2_MERCEDES-BENZ_E-CLASS_W211__2002-2008__A2MBW211_ENGLISH.PDF
DIY_AVIN_AVANT-2_MERCEDES-BENZ_E-KLASSE_W211__2002-2008__A2MBW211_DEUTSCH.PDF
INSTALL_GUIDE_FOR_THE_AVIN_AVANT_2_HEADUNIT_IN_MERCEDES_E-CLASS_W211_WITH_PHOTOS.PDF
---
FULL CANBUS INTEGRATION
Steering Wheel Remote Control Integration

Multifunctional Display (MFD+) Integration

Display radio and track information in the MFD
---
WILL THIS WORK IN MY MERCEDES-BENZ E-CLASS OR CLS-CLASS?

The Android unit is designed to fit Mercedes-Benz E-Class (W211) vehicles produced between 2002 and 2009 and Mercedes-Benz CLS-Class (W219) vehicles produced between 2004 and 2011. It will fit any variant of these vehicles as the dashboard shape/size is the same, but the method of installation will differ depending on which original head unit you have installed.

---
CARS WITH ORIGINAL AUDIO 20 HEAD UNIT WITH SINGLE CD SLOT:
If you have the Audio 20 stereo with CD slot as shown above in your Mercedes-Benz E-Class / CLS-Class then the PX5-W211 will be a plug-and-play replacement. You will

not

need our fiber optic amp bypass extension cable.
---
CARS WITH ORIGINAL COMAND NAVIGATION / APS 50 / APS 20 TAPE PLAYER:
If you have any of the above 3 head units (COMAND / APS 50 / APS 20) then your speaker system will be powered by a fibre optic (MOST) amplifier in the rear of the vehicle. Head units which are run by MOST will have a pair of orange plastic fibre-optic cables on the rear and no speaker outputs. The majority of cables such as speaker wires, power wires and the radio antenna are found in the rear of the car at the original amplifier. This means that to integrate the A2-MBW211 with the car you must run our optional Mercedes Fiber Optic Amp Bypass Extension Cable kit to connect the Avant2 speaker outputs directly to the speaker wire harness in the trunk, bypassing the oem fiber optic amp. This works fine with the base stereo system as it only has 4 channels. Using the fiber optic bypass cables allows you to connect the sound output from the Avant-2 to the front left, front right, rear left, and rear right channels. The upgraded audio options in these cars however have many more channels and if you want to use all of them it will require the installation of an aftermarket amp, in this situation its a good idea to employ the help of a good car audio installer.
NOTE: If you would like to continue to use your factory fiber optic amplifier and have sound from all speakers, inlcuding center channel, and subwoofer you will need our MOST Fiber Optic Amp Interface for W211 E-Class.
---
What is included in the box with the PX5-W211
---
Model: PX5-W211
Specification:
Android 6.0 Marshmallow
Octa core CPU (8Core)
2GB RAM memory
32GB internal storage
Screen resolution 1024 x 600
Bluetooth Handsfree
Bluetooth Audio streaming
Wifi built-in with external antenna
Steering wheel button control (SWC)
DAB+ support (optional)
Google Play app store
Backup camera support
Front DVR camera support
USB External hard drive support
MicroSD card supported upto 128GB
Offline GPS navigation supported - no internet required
Google Maps, Waze, Sygic, Here supported
You may also be interested in the following product(s)